Discussion Starter
•
#1
•
Thought this may be of interest to fellow owners....
I've been fancying the Triumph pannier kit, but have been put off by the price..:surprise:
A single Bobber pannier is £179 and on top of that you need the rail which is another £62:crying: So all in for a pannier set is £482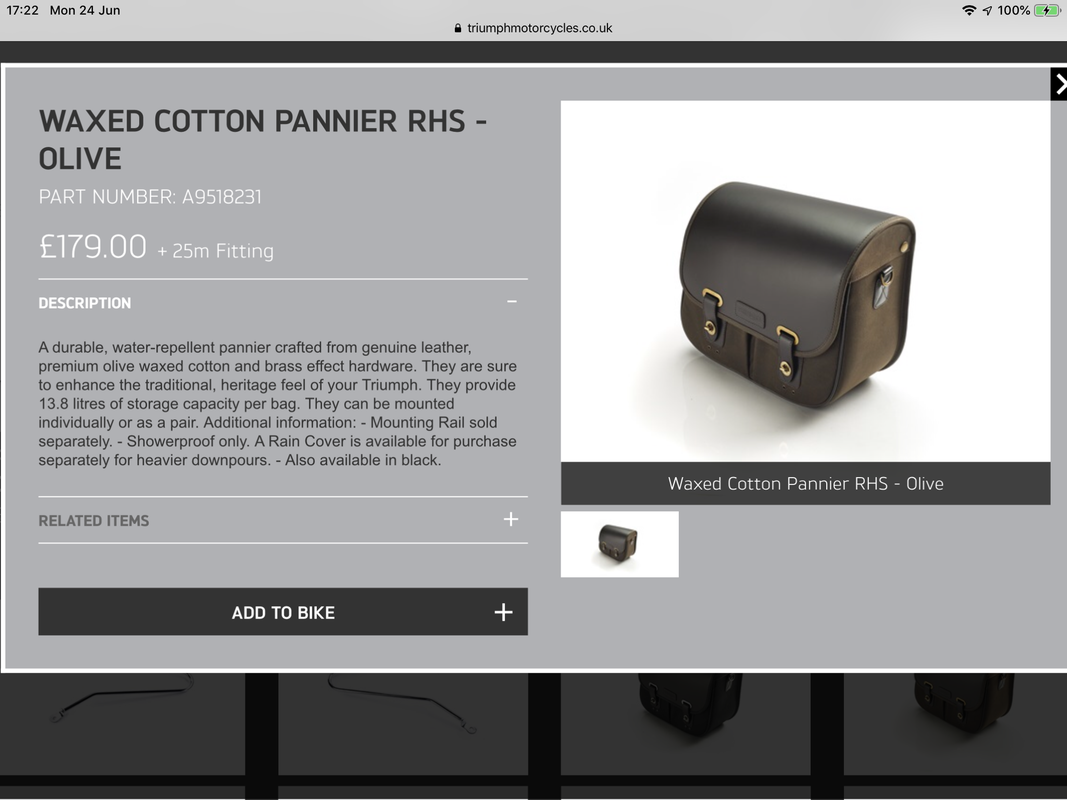 Anywho, on discussing this with one of the sales chaps at my local dealer, he commented that why don't you just buy the Thruxton kit which is on offer and make it fit:smile2:..... Mmmm a bit of research says this should be pretty straight forward.
At £141 for the complete kit, it's got to be worth a bit of effort.:wink2: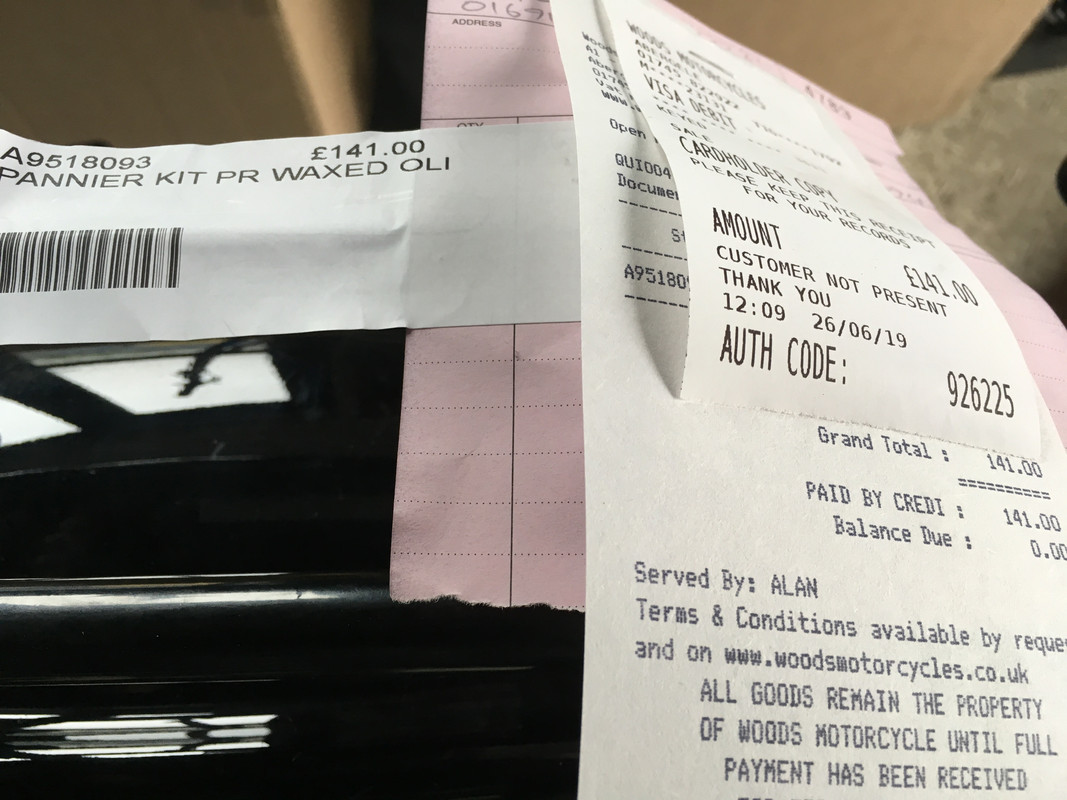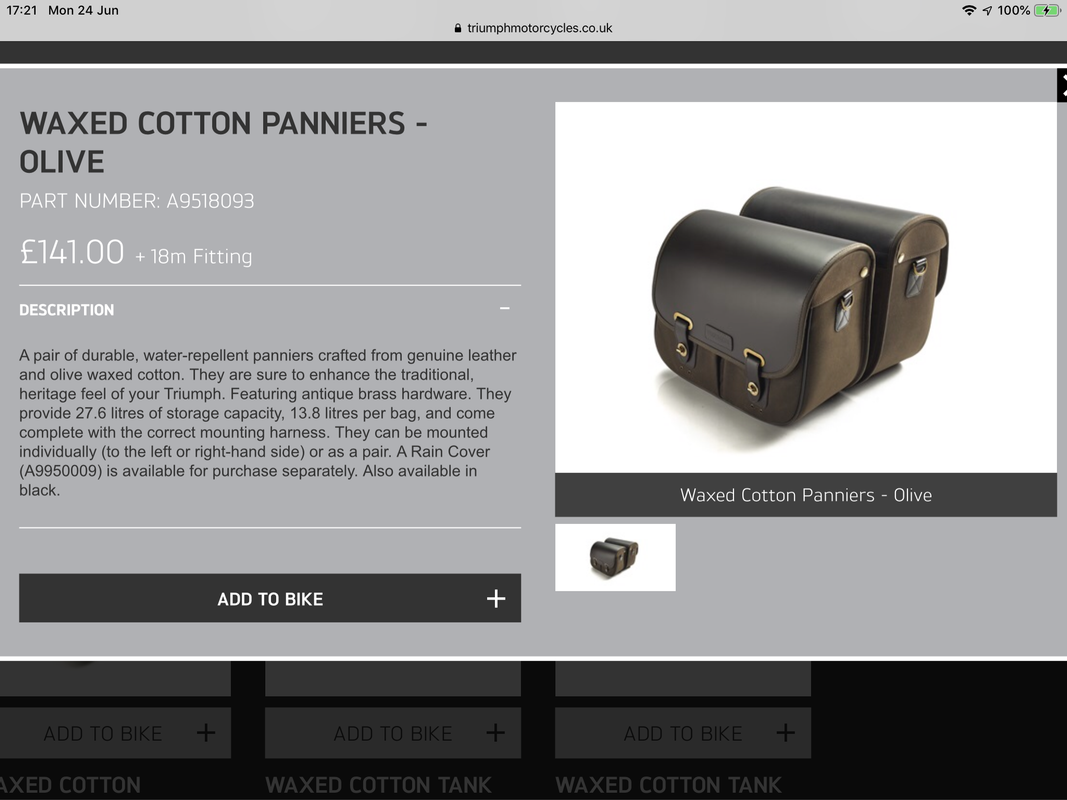 The kit comes complete with both panniers, fitting rails, and all nuts and bolts. On checking the rails, they're really a close fit, but would require a bit of cutting and shutting, so with that in mind, I've ordered the Bobber specific Motone black rails which are £77 delivered.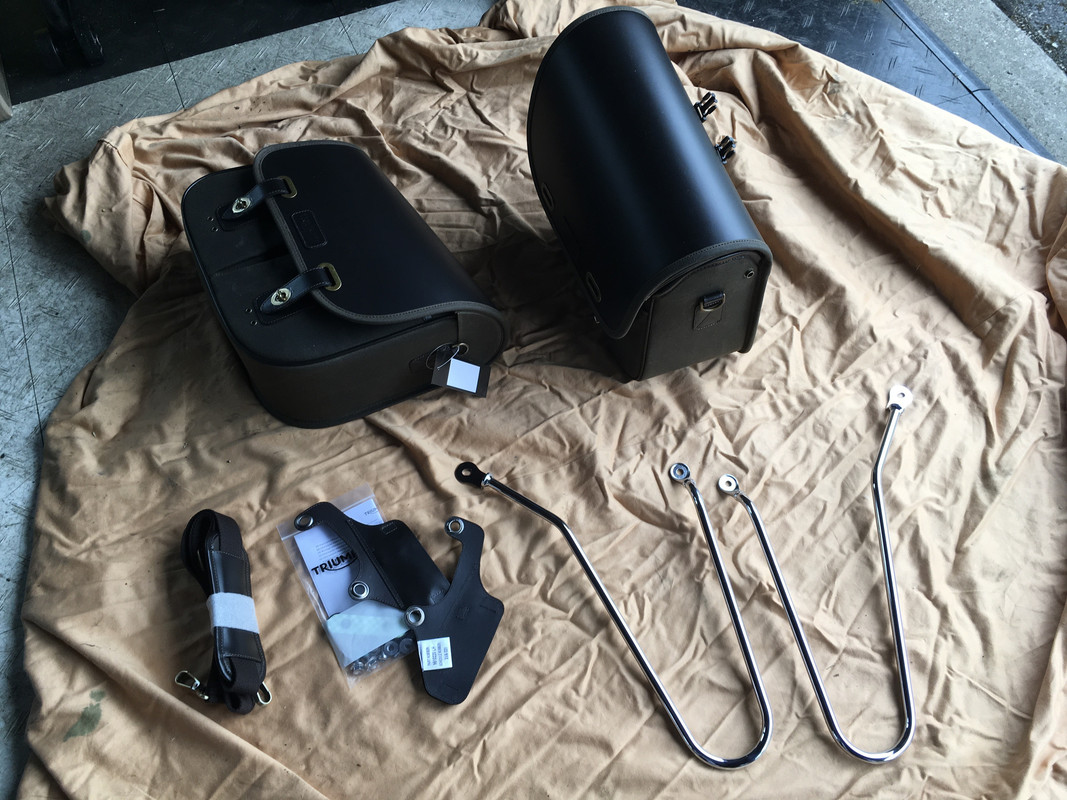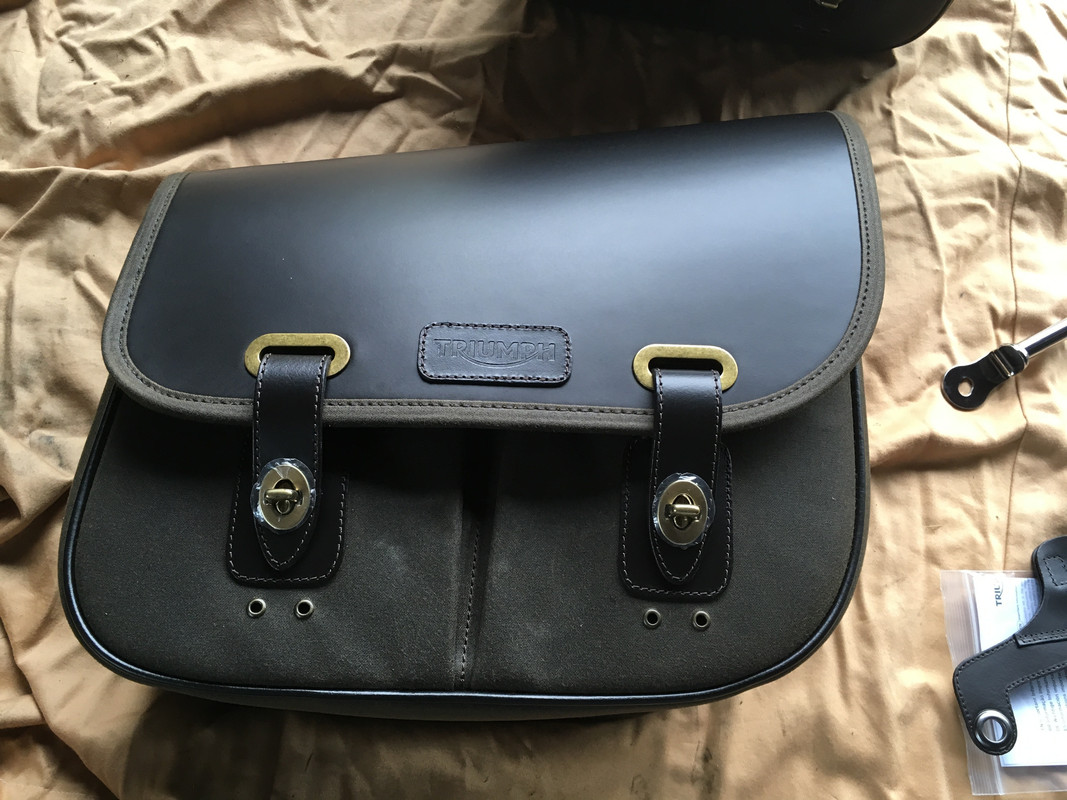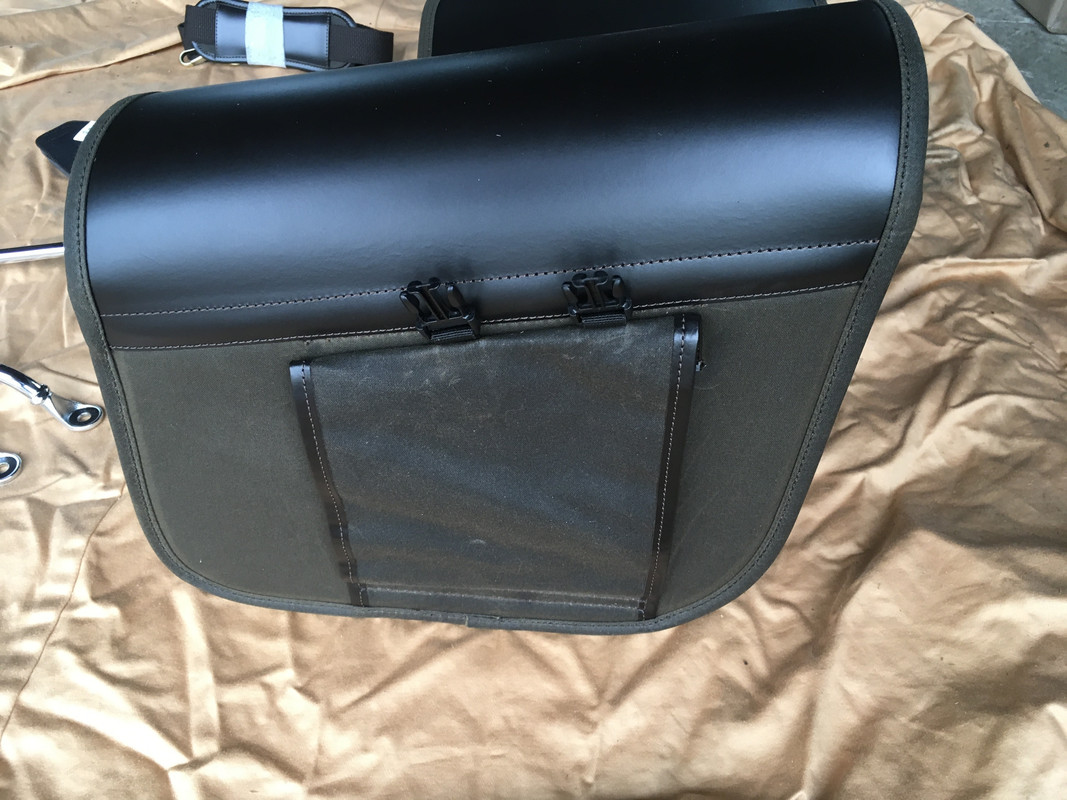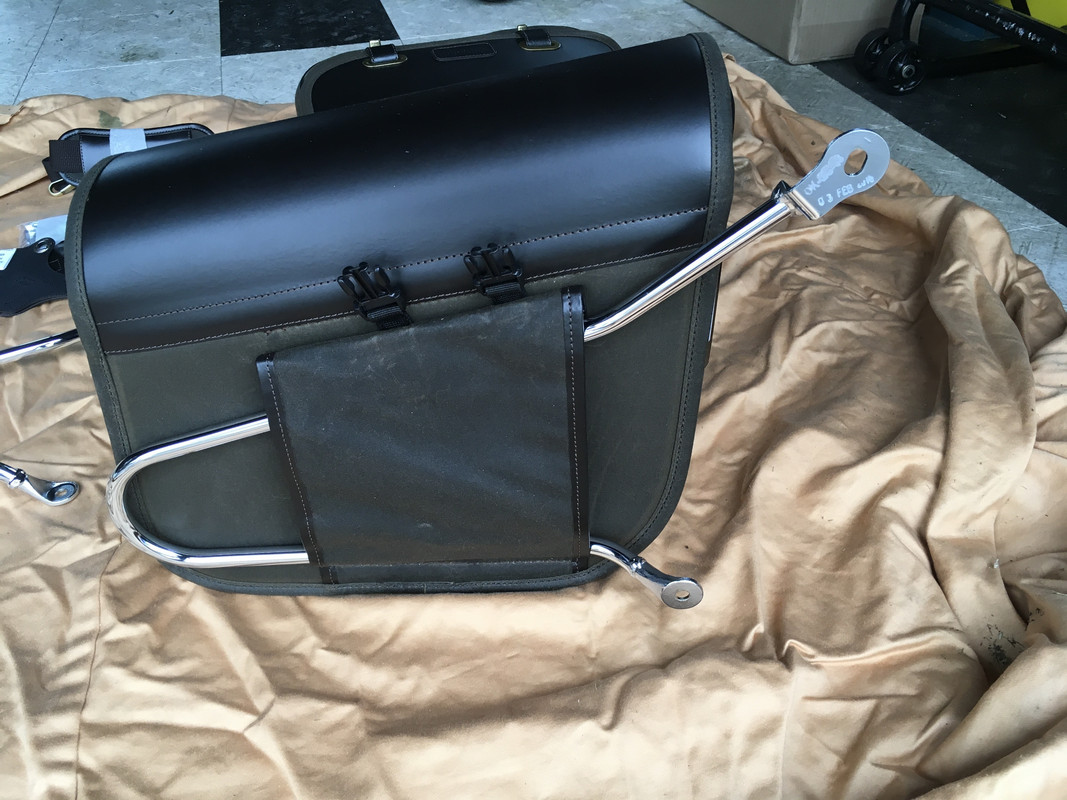 So to fit the panniers to the Motone rails, I'm going to get 2 bars welded to the rails and bolt the panniers through them onto captive nuts on the back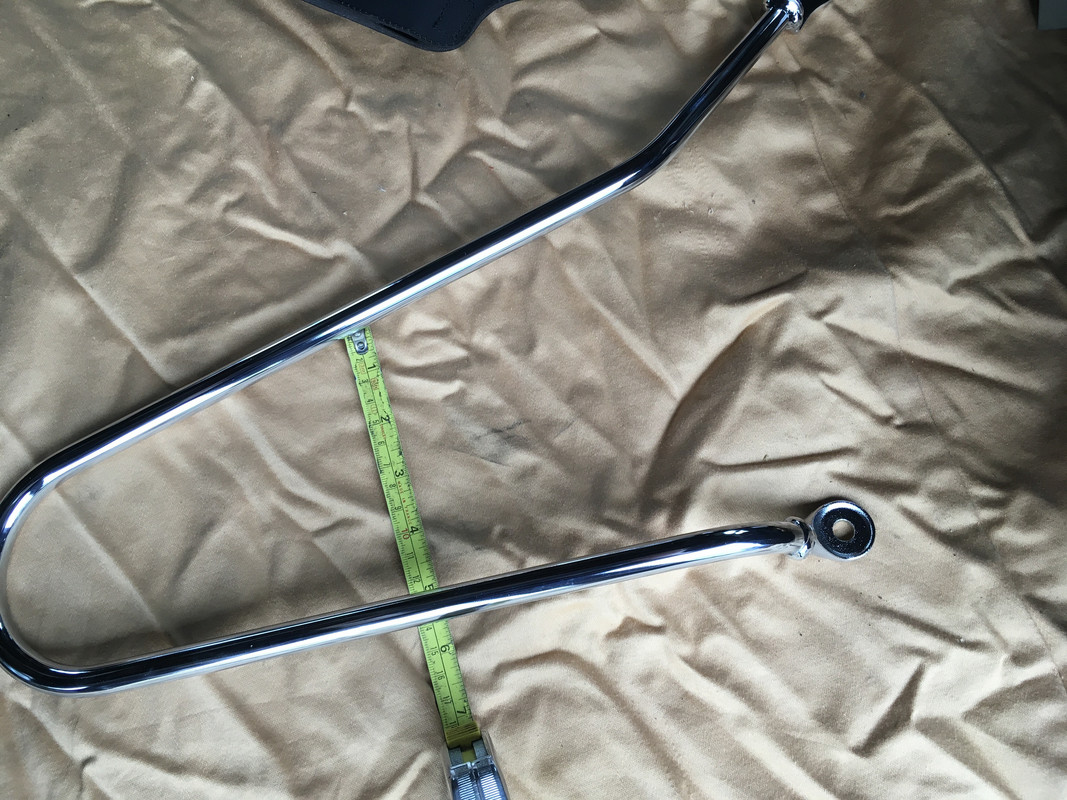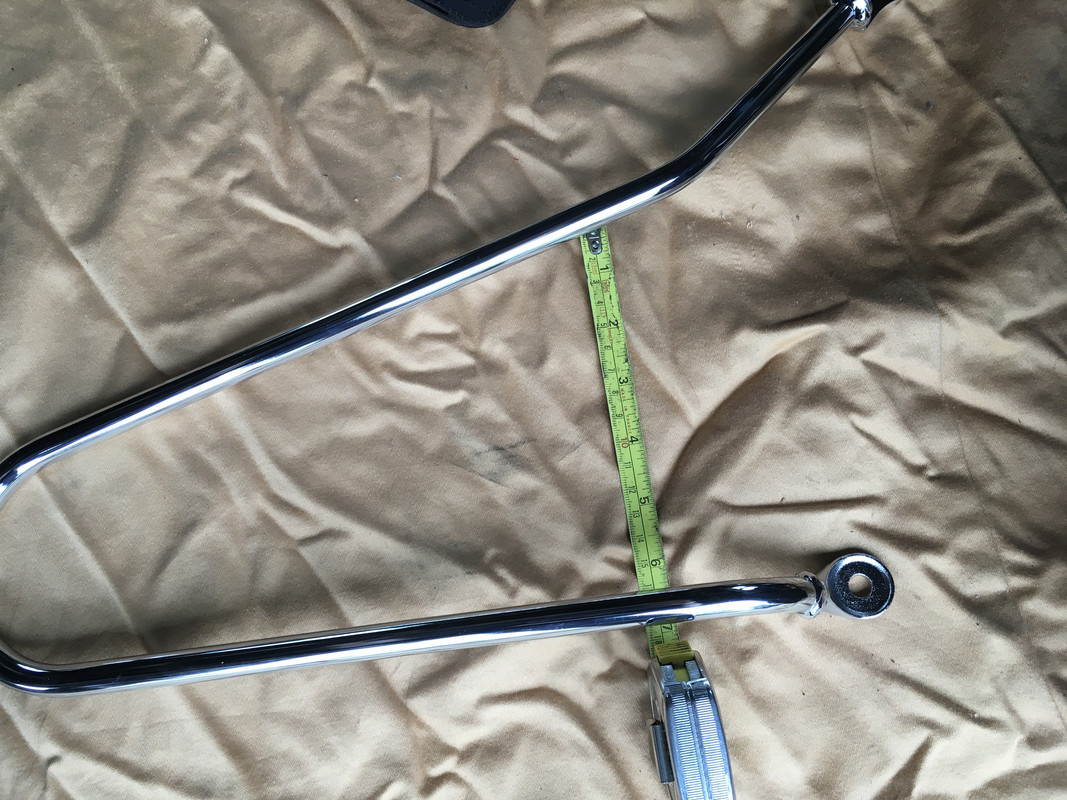 Total cost will be £141 for the kit, £77 for the rails, £18 for stainless bar, nuts, bolts and washers, and £25 to get the rails professionally welded
Total cost £261 and a bit if time and effort..:smile2::smile2:
I shall update as I go along...