Discussion Starter
•
#1
•
For the last few days I have been trying out my new Bell Custom 500 Carbon Ace Cafe Ton Up Helmet. (That's a mouth full.) It is 25% off on most websites.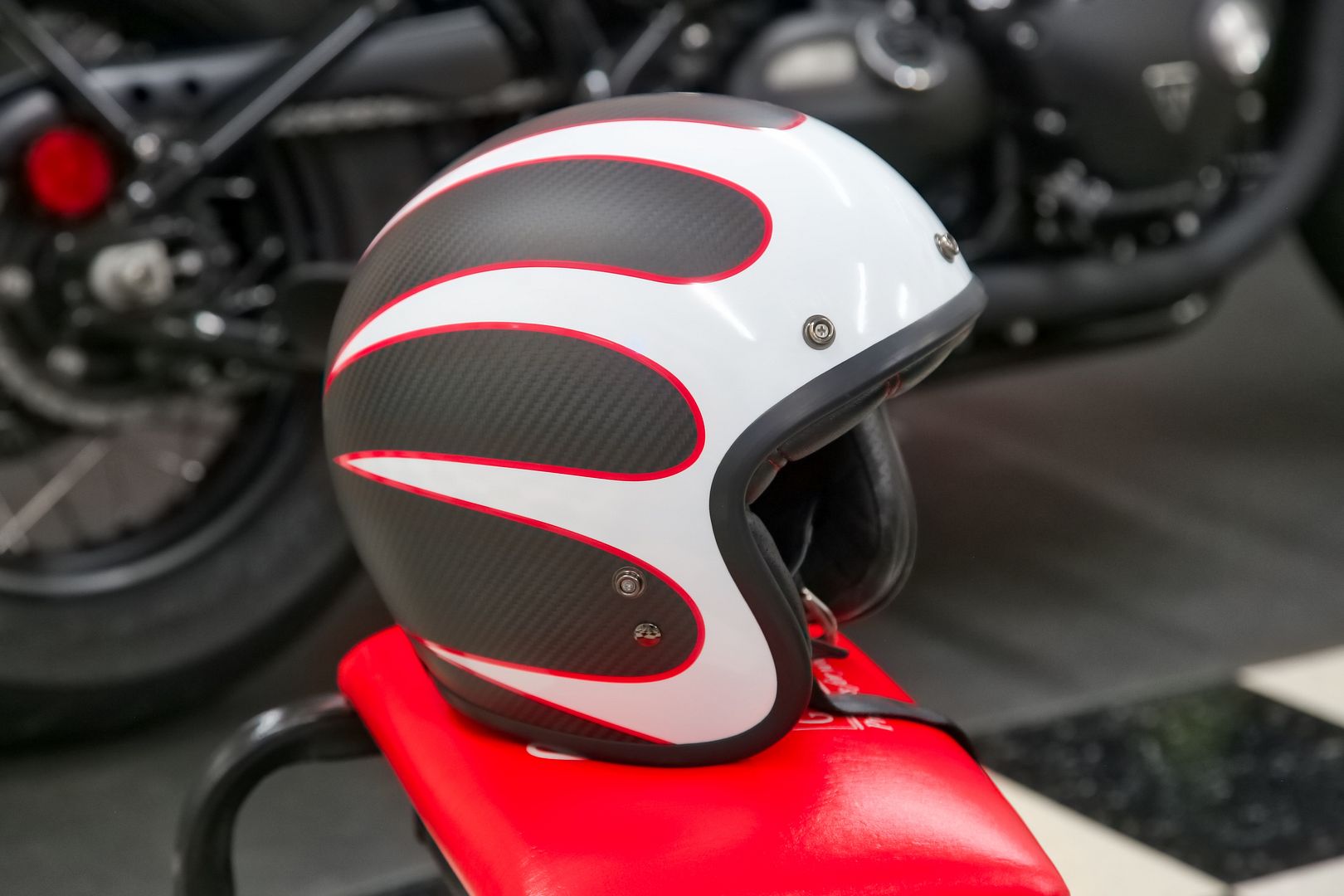 I don't generally wear open face helmets but for ridding around town and slow rides on country roads this helmet is pretty cool . . . in more ways than one. I wear the helmet with a pair of RayBan sunglasses. (I was wearing RayBan sunglasses in the 60's before they were cool.) The combination was a little hard to get used to at first but now I am enjoying it. Being carbon fiber, the helmet is extremely light.
I would not wear this helmet on the Interstate or A roads.